Implant Restoration barrie - Dentist in barrie - Dentures in barrie
Dr. Kauldhar does perform dental implant surgery and restoration by attaching artificial teeth to implants anchored in the bone below the gum line. After the anchor has been surgically placed in the jawbone, excess bone and gum, grow around the implant, holding it firmly in place.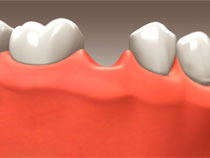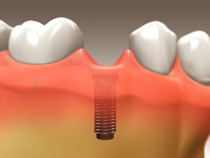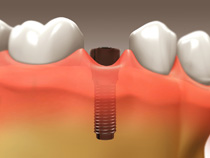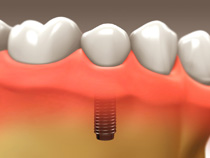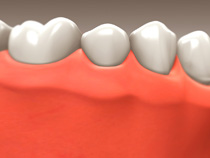 An artificial tooth can then be attached to the implant. The end result is a strong, secure tooth that is virtually indistinguishable from natural teeth.  Dr. Kauldhar will perform both the surgery and the restoration.  If there is not enough bone for the placement of the implant, you may be referred to a specialist who will place artificial bone followed by the implant.  The restoration will then be completed at the dental office.